This holiday season creates unique challenges for the performing arts, due to the ongoing public health emergency. In response, the Norris Cultural Arts Center brings the holidays home to you with a unique 13-day, online holiday festival, presented free as our holiday gift to the community.
It's called "Norris Presents A Baker's Dozen Holiday Festival," not only because we recorded the performances at the historic Baker Community Center, but because a "baker's dozen" traditionally has meant 13 of anything – something extra beyond a simple dozen.
Starting December 12 and daily through December 23, we will premiere new, brief videos on our website and on YouTube, featuring  holiday-themed performances by local performers or ensembles. On Christmas Eve, December 24, the festival will culminate in a combined reprise of all 12 episodes in a special, multi-genre holiday program.
Each new daily episode of the festival will be available for viewing on The Norris website starting at 12:00 noon, and will remain available through the end of the Christmas season.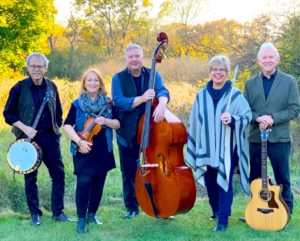 The Ragged Rascals
The popular and long-established Irish pub band, The Ragged Rascals, appears on the Baker's Dozen Holiday Festival performing a medley arrangement of I Saw Three Ships and Christmas in Killarney. The band, based in the northwest suburbs, has entertained Norris audiences in serveral concert appearances. Band members Mike, Danny, Mary, Laura and Karl create the unique "Irish band" experience through their vocals and the combined sounds of guitar, bass, banjo, fiddle and flute. Follow them on Facebook and subscribe to their YouTube channel.
Acknowledgments
We thank our sponsors and donors for supporting this special project, including Mike Corbett – Edward Jones as our main festival sponsor, our media partners at the Kane County Chronicle and Daily Herald, and generous donors Bob and Pat Van Dusen, along with our board and staff and so many others who have shared their time, talent and financial support in this and other Norris events and programs. We also thank the St. Charles Park District for its cooperation in facilitating our use of the Baker Community Center.

Mike Corbett Edward Jones, 202 East Main Street, St. Charles