REGISTER ONLINE TO ATTEND THIS FREE EVENT.
NOTE: Change in program. Was previously announced as "Before Broadway, There Was Operetta."
Versatile vocalists Jeorge Holmes and Diva Montell soar through centuries of song including best-loved opera arias and duets, Broadway showstoppers and other tunes that have proved popular with audiences through the ages.
Jeorge Holmes is one of Chicagoland's top performers and travels wherever his voice will take him. His repertoire ranges from Elvis to Pavarotti, Blues to Broadway, Pop to Opera, and Christian Gospel to Big-Band. Diva Montell is a popular Chicago area singer and entertainer, classically trained in opera and vocal Performance at DePaul University School of Music and the American Conservatory of Music.
Their repertoire will be selected from among the following timeless classics:
Una fortiva lagrima (Donizetti – the elixir of love – solo)
La donne mobile (Verdi – Rigoletto – solo)
Nessun dorma (Puccini – Turandot – solo)
You raise me up (solo)
The music of the night (The Phantom – solo)
All I ask of you (The Phantom – duet)
Vesti la giubba (Ruggero Leoncavallo's 1892 opera Pagliacci. solo)
Celeste Aida (Puccini – Aida – tenor solo)
As long as your mine (Wicked duet)
O sole mio (duet)
Che gelida manina (Puccini, La Boheme, solo)
Si mi chiamano Mimì (Puccini, La Boheme, soprano)
O soave fanciula (Puccini – La Boheme – duet)
This is the moment (Jekyll/Hyde)
Bring Him home (Le mis)
Parigi o cara (La Traviata – Verdi, duet)
Mattinata (Leoncavallo, La Mattinata, duet)
Never Enough (Showman)
Losing my mind (Sondheim)
The Prayer
O mio bambino cara (Gianni Schicchi (1918), Puccini, soprano)
Time to say goodbye
I hate you, I love you (duet)
E lucevan le stella (Tosca, Puccini, solo)
Non ti scordar di me (Beniamino Gigli, Neapolitan Bel Canto Society, solo)
Ave Maria (duet)
Du bist wie eine Blume – Robert Schumann (German piece)
Morgan – Op 27 #4 – Robert Strauss, tenor solo (not sure I can do this but try – German piece)
Vogliatemi bene (Puccini – Madama Butterfly duet)
Il mio Tesoro tanto (Don Giovanni, tenor solo)
LaBiamo (Brindisi duet)
Vissi d'arte (Tosca, soprano)
M'appari tutt' amor (Flotow – Martha)
Nella Fantasia (Ennio Morricone and lyrics by Chiara Ferraù, classical crossover)
REGISTER ONLINE TO ATTEND THIS FREE EVENT.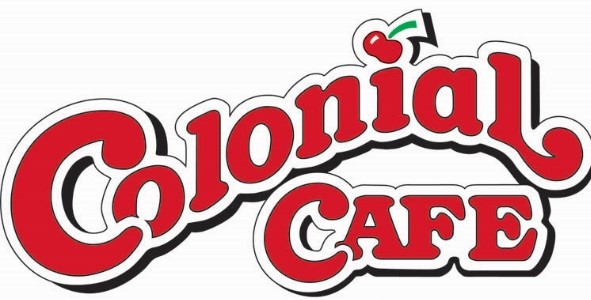 Wednesdays @ One programs are presented on a free-admission basis, thanks to the generous support of Colonial Cafe.