REGISTER ONLINE TO ATTEND THIS FREE EVENT.
While often associated with the sunny music of the Caribbean, the steelpan is a remarkably versatile percussion instrument that has evolved to encompass a family of instruments capable of representing any genre of music.
In  this Wednesdays @ One program at the Baker Community Center in downtown St. Charles, Liam Teague explores "all things steelpan," including its history, construction (they're all hand-made), development of variously "voiced" steelpan instruments, its place in modern music, education trends and music repertoire, among other topics. Teague, who directs the Northern Illinois University Steelband, will be assisted by members of the steelband in demonstrating the instruments and playing some representative musical selections.
Liam Teague is Professor of Music and Head of Steelpan studies at Northern Illinois University (NIU), where he also directs the renowned NIU Steelband. Teague is also the recipient of an NIU Presidential Research, Scholarship and Artistry Professor Award.
Hailed as the "Paganini of the Steelpan", his commitment to demonstrating the great musical possibilities of the steelpan has taken him to throughout the world, and he has received many awards from his homeland of Trinidad and Tobago, including the Humming Bird National Award (Silver) and the Ansa McAl Caribbean Award for Excellence.
Teague has won a number of notable competitions such as the Trinidad and Tobago National Steelband Festival Solo Championship and the Saint Louis Symphony Volunteers Association Young Artist Competition. He has also performed with many diverse ensembles which include: National Symphony Orchestra, Taiwan National Symphony, Czech National Symphony, Saint Louis Symphony, Panama National Symphony, Chicago Sinfonietta, Vermeer String Quartet, Avalon String Quartet, Hannaford Street Silver Brass Ensemble, Nexus, Dartmouth Wind Ensemble, Indiana University Symphonic Band, University of Wisconsin-Madison Marching Band, Nutrien Silver Stars Steel Orchestra, and the BpTT Renegades Steel Orchestra.
Teague has appeared in concert with Grammy-Award winning musicians Paquito D'Rivera, Dave Samuels, Zakir Hussain and Dame Evelyn Glennie, and has regularly collaborated with NIU colleagues Robert Chappell (multi-instrumentalist) and Faye Seeman (harp) with whom he co-founded the steelpan and harp duo Pangelic.
Teague has created arrangements for the most celebrated steelband competition in the world, Panorama, for Nutrien Silver Stars Steel Orchestra, Harvard Harps Steel Orchestra, Starlift Steel orchestra, and Skiffle Steel Orchestra. He has many recordings to his credit, including: Hands Like Lightning, For Lack of Better Words, Panoramic: Rhythm Through an Unobstructed View and Open Window.
REGISTER ONLINE TO ATTEND THIS FREE EVENT.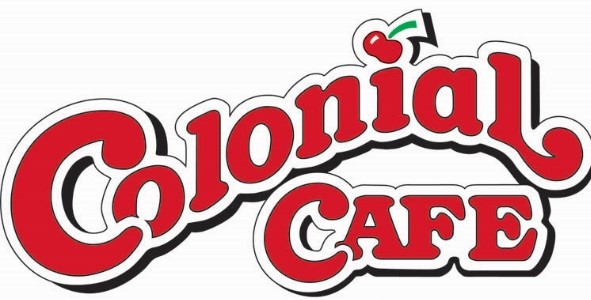 Wednesdays @ One events are presented free of charge, thanks to the generous support of Colonial Cafe.