News
Norris Gallery temporarily closed to the public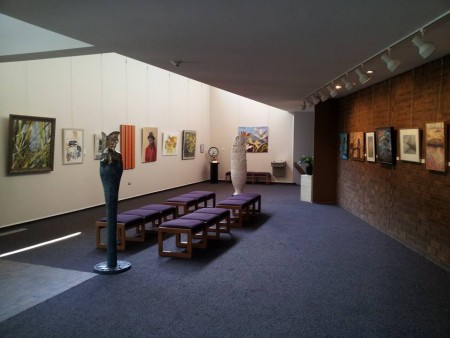 Effective March 18 and until further notice, The Norris Gallery is closed to the public, due to public health concerns.
The Watercolor 2020 artists' reception is still scheduled to take place on Saturday, April 11, 2 to 4 p.m. Please continue to check The Norris website and Facebook page for updates on our facility status.
Event Status
Three events remain scheduled for the Baker Community Center, including two "Wednesdays @ One" programs (April 15 and May 20), and one "Saturday Night Lights" concert on May 16, featuring Joan Ellison in "Love Finds Judy Garland." One event remains scheduled on the "Music and More in the Gallery" series, Sunday, April 19, featuring art historian Jeff Mishur with an illustrated lecture on the "Art of the Roaring '20s."
The May 3 performance of the Fox Valley Concert Band remains scheduled for the Norris Theater at 3 p.m. that day.
As we continue monitoring decisions and decrees by state, local, school district and park district governments concerning further potential limitations on use of The Norris and the Baker Community Center, we will provide news of any cancellations or reschedulings as that information becomes available.
Thank you for your patronage and your understanding during these uncertain days and weeks (hopefully not months!).