Gallery
Gallery Hours for Exhibitions
Open to the public free of charge, 11 a.m. to 4 p.m., Wednesday – Sunday. Closed Holidays. To view the gallery on Monday or Tuesday, please call 630-584-7200 for an appointment.
Admission and parking are free.
Hours subject to change. Due to closings between exhibits, holidays, etc., it is suggested that you call 630.584.7200 ext. 14 or email artgallery@norrisculturalarts.com to verify hours.
Since opening in 1978, the Norris Galleries have hosted hundreds of art exhibits, featuring all major genres of visual art. Each year, the galleries present the work of hundreds of artists, both in the annual Vicinity and Watercolor exhibits as well as in several additional unique exhibits. Shows are on display from two to 12 weeks, depending on the event.
The Norris Galleries provide nearly 5,000 sq. ft of well lit, high ceilinged exhibit space to accommodate nearly any sized art exhibit. Check the website frequently for updates on current and future exhibits, and plan to enjoy frequent visits to the Fox Valley's largest and best equipped art galleries.
April 2021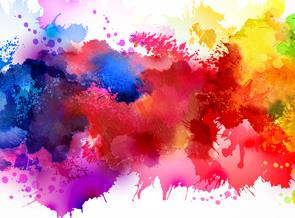 Norris Gallery hosts Watercolor 2021 exhibit from March 6 to April 11, 2021.