News
Norris Announces Second Annual Baker's Dozen Holiday Festival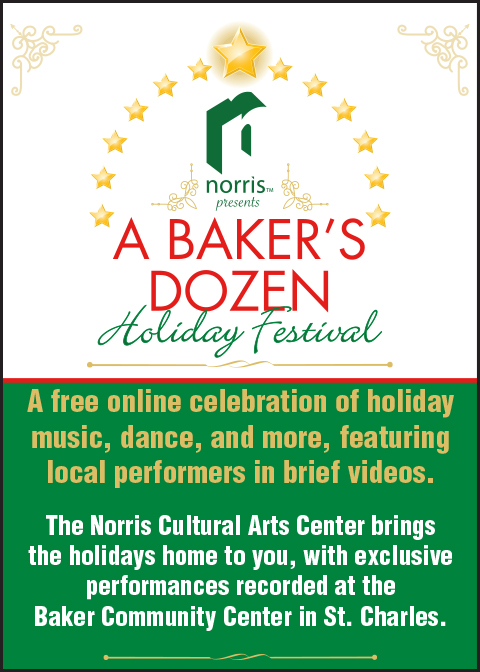 For the second consecutive year, The Norris will present a "Baker's Dozen Holiday Festival," featuring 13 daily online episodes, starting December 1 and concluding December 13. As established in last year's inaugural Baker's Dozen festival, this year's edition will feature a variety of local singers, instrumentalists, dancers and actors in brief performances of holiday-themed music, dance and spoken word.
All festival performances were video recorded at the historic Baker Community Center in downtown St. Charles, in collaboration with the St. Charles Park District.
Daily segments will be available for viewing at The Norris website and on The Norris YouTube channel. All videos are free to watch and share.