News
Norris Looks to Produce New Events, Exhibits Beginning in Fall 2020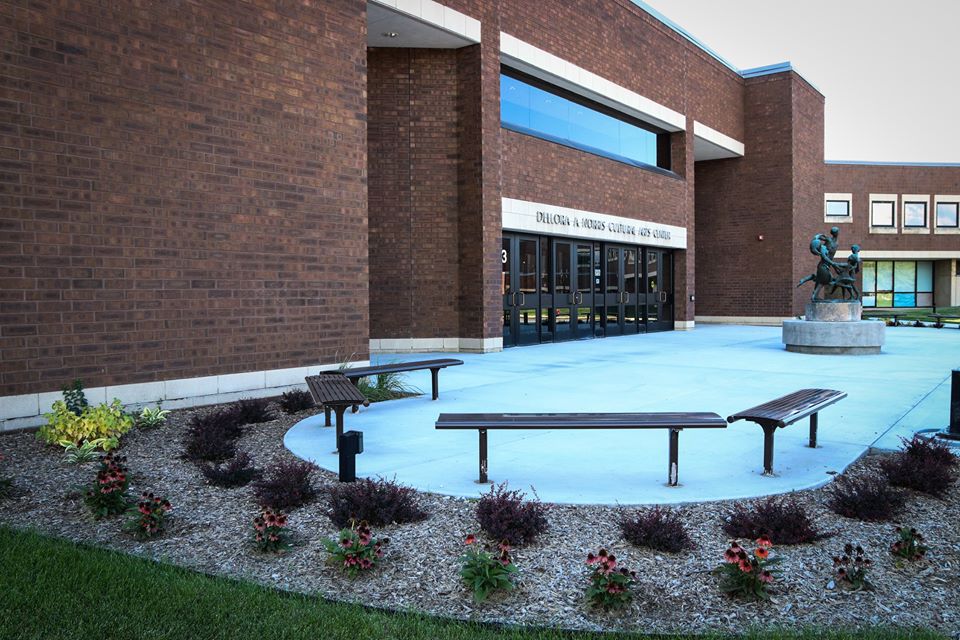 Dear Friends of the Norris Cultural Arts Center,
The Norris has been a cultural cornerstone of our community since opening in 1978.
What does it mean to be a cornerstone? It's the first stone set in building a masonry foundation. All subsequent stones are set in reference to the cornerstone. It determines the position of the entire structure, and is something to build on.
Over the years, The Norris has not been content in simply providing a cultural footing. We have continued building on that foundation – changing and growing with the times while staying true to the vision and mission of our founders, Dellora and Lester Norris, to provide the finest cultural arts experiences to audiences and patrons of all ages and from all walks of life.
As you may know, we recently extended our physical presence by furnishing the historic Baker Community Center with theatrical lighting and sound systems, enabling us to present a variety of concerts and events at a culturally significant venue in the heart of St. Charles.
But midway through our first season of events at the Baker Center, we found ourselves – along with the rest of the arts and entertainment community – suspended in a quarantine that caught everyone by surprise and left us all facing an unsettled future.
While uncertainty remains, we are committed to resuming our leadership role within the local cultural arts community. We will always place the well-being of our patrons, guests, artists, performers, and partners above all else. Here are some of the things you can expect from The Norris during the coming months of social revival, following the pandemic:
Rescheduling of postponed events. We are very close to announcing new dates for postponed "Saturday Night Lights" concerts and "Wednesdays @ One" programs at the Baker Center, and a Sunday afternoon "Music – and More – in the Gallery" event in the Norris Gallery.

New events at the Baker Center, including our participation in the September 11 – 13 Jazz Weekend event produced by the St. Charles Business Alliance, as well as two Christmas season events.

A full 2021 Winter-Spring season of events at both the Baker Center and The Norris.

Reopening (tentatively set for July 1) of the Norris gallery and an extension of the Watercolor 2020 exhibit through mid-August.

A full 2020-2021 season of art gallery exhibits.

A full 2020-2021 season of performances by the Fox Valley Concert Band.

Innovative, engaging online content through the Summer, into the Fall and beyond, helping to bridge the gap between seasons of events open for public attendance, while providing program content in ways that satisfy differing needs of audience members.
For the latest information on specific programs and events, please continue to visit our website, or follow us on Facebook.
Health and safety preparedness
The safety of our patrons, guests, artists, performers, and partners is essential. This "new normal" in which we now live is a dynamic, multi-faceted situation that requires tremendous flexibility in response.
We will observe rigorous sanitation, disinfecting, and cleaning standards, including routine cleaning and sanitization of public spaces — the theater, gallery, lobby area, restrooms, and administrative offices. We will provide hand sanitizer stations throughout our facilities, and we will reinforce best practices for health, hygiene, and social distancing.
Our plans and tactics will change as the situation evolves, and as we get new information from the Centers for Disease Control (CDC), the City of St. Charles, the St. Charles Park District, and Community Unit School District 303.
Patron engagement
We also look forward to creating new ways of engaging with you, our audience and supporters, to respond to your concerns and expectations, and to involve you in the process of re-opening our venues for public events.
As we transition through virtual to live events and beyond, we renew our commitment to transparency, open communication and responsiveness in assuring the safest and most welcoming environment. We look forward to continuous improvement in all aspects of our service to you in support of the arts.
We greatly appreciate your patience and your support over the past several months as we actively explored options for rescheduled performances, events, and other initiatives. We look forward to the time when we can get together again – knowing the arts will continue to inspire and unite us.
Good things are ahead. We hope you'll join us.
Best wishes.
James L. Collins
Chairman, Norris Cultural Arts Center