News
Seven Artists Honored for Works in Vicinity 2022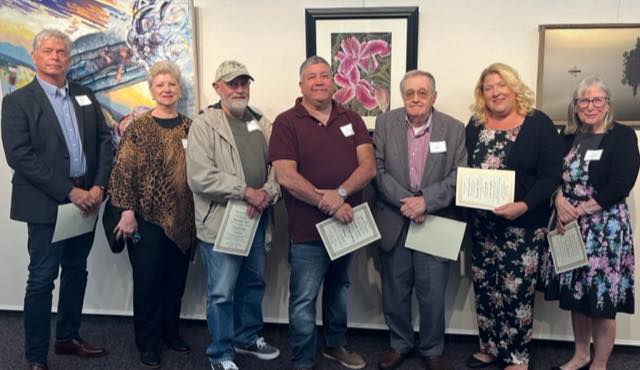 Seven artists received honors for their original works on display through October 29 in the current Vicinity 2022 exhibit.
The exhibit's highest honor, the Lester J Norris Award, goes to Tony Armendariz for his work, "Ripley." Three artists were chosen to receive Awards of Excellence: Joan Bredendick for "Koi Dancers," Carol Burval for "A Few Thoughts," and Daniel Wroblewski for "ER-89." Cited for Honorable Mention are Kenneth Kemp for "Untitled," Nancy S. Rosenberg for "Soul Music," and Kevin Hunter for "Into the Alchemy of Pigment."
Vicinity is open for public viewing 11 a.m. to 4 p.m., Thursday through Sunday. Admission is free.