News
Vicinity 2022 Invites Area Artists' Participation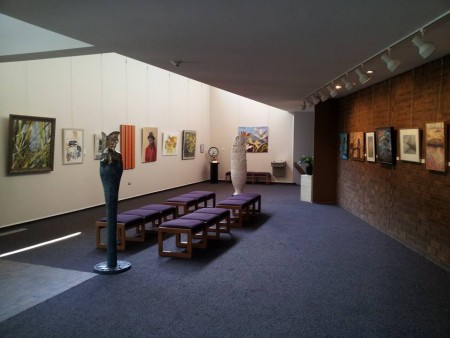 We're looking ahead to our annual Vicinity exhibit with a "Save the Date" alert to all area artists who wish to enter an original work to be judged for inclusion in this year's show.
As in years past, Vicinity 2022 is open to artists who live within 50 miles of The Norris. Each artist is limited to submitting one original work in any medium. The entry fee is $30.
DATES
Drop-off date for artwork is Friday, September 9 from 12 to 4 p.m. The exhibit will be open to the public September 17 through October 29. A free, public reception honoring the exibit's artists is scheduled for Sunday, September 25. Artists whose entries are selected for exhibition may pick up their works on Sunday, October 30.
We know this year's Vicinity exhibit will be a great one! Watch our website and our social media pages for more information on Vicinity 2022.