News
Watercolor 2023 Exhibit Honors Nine Artists; Reception Set for March 12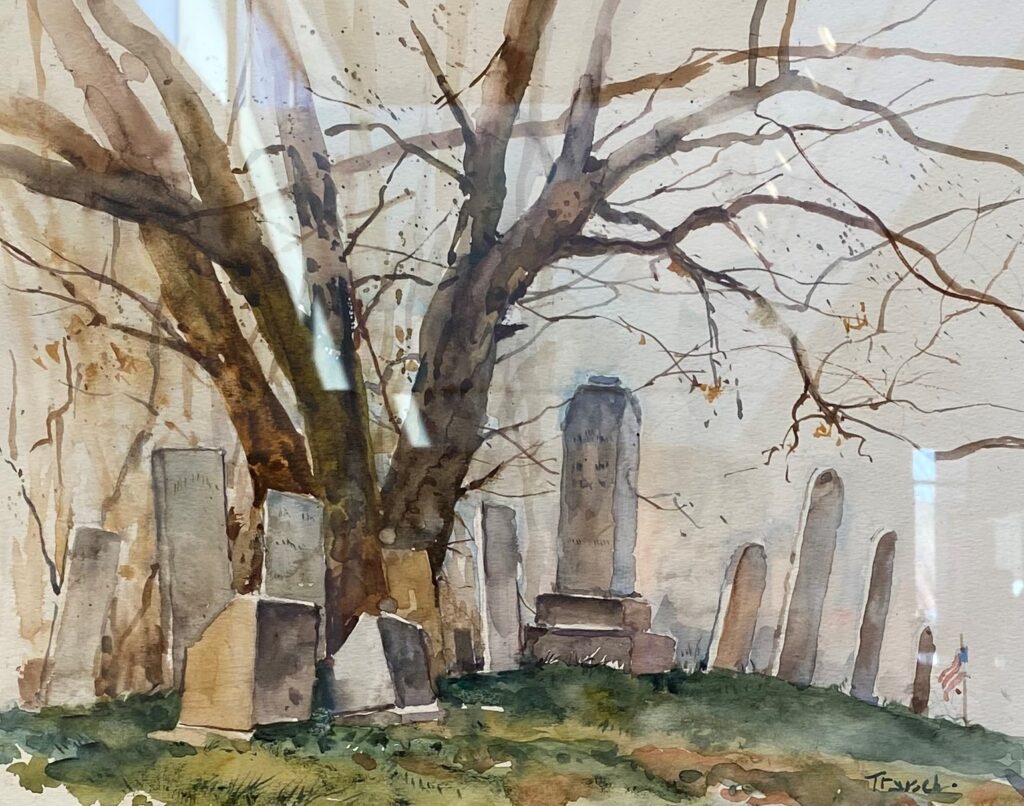 Nine artists garnered honors for their original works now on display through April 16 in the Watercolor 2023 exhibit in the Norris Galleries.
Award of Excellence recipients are Wendi Lam, Gadsden Gallery; Thomas Trausch, Life Goes On; and Pattie Linden Seifrid, IWS, I'll Take the Backroads. 
Honorable Mention awards went to Dick Cholke, Shopping in Galena; Dan Danielson, Selfie by Elsie; Fatima Figueiredo, Steep Steps; Dennis Gramlich, Lunch at the Gage; Hannah King, Searching; and Kathleen Manning, Love You.
A free, public reception honoring the show's artists is scheduled for 2 to 4 p.m., Sunday, March 12. The public is invited to view the exhibit during regular gallery hours, 11 a.m. to 4 p.m., Thursday through Sunday. Admission is free.
Joan Bredendick served as show judge. Mary Ellen Segraves and Becky Blaine represented the Norris Gallery Committee as co-chairs of the exhibit.
Photo: Life Goes On, by Thomas Trausch, Award of Excellence